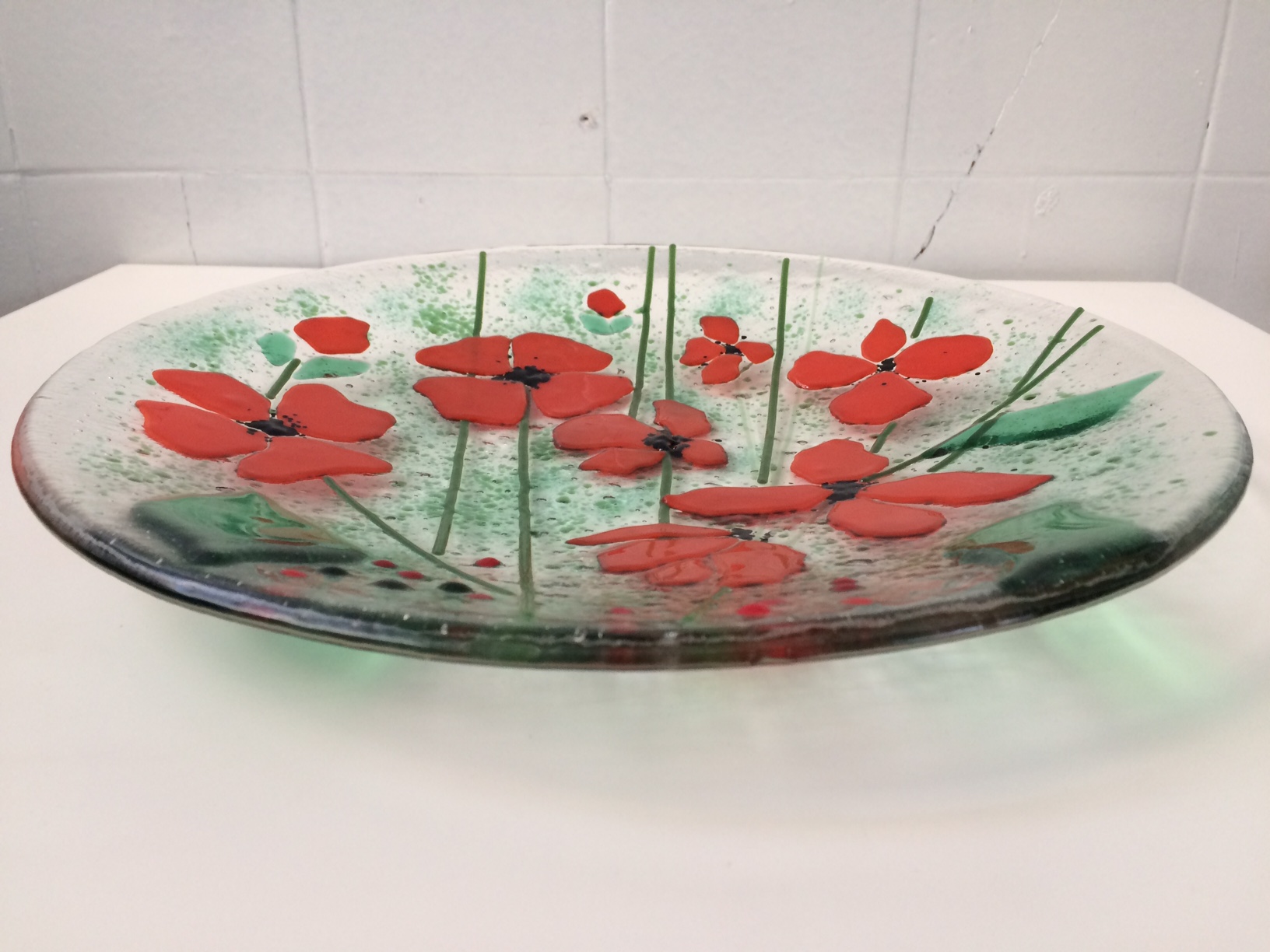 Fused Platter Workshop
Come and make a large fused platter. It makes a beautiful center piece to any dinning table. In order to do this workshop you must have some experience of cutting glass.
This is a whole day workshop and the price includes all materials and lunch.
Date.
Saturday 31st August
Time
10 till 4 pm
Places are limited to 5 on this workshop.